Introduction
Many currency pairs in the Forex market offers tons of opportunities. With over 100 pairs, including crosses and exotics, the possibilities are infinite.
Let's begin.
What is a currency pair?
In the global foreign exchange market, currencies are traded in pairs. The two are interrelated and have a defined set of interpretations associated with them.
The two constituent currencies of a currency pair are exchanged and traded across the global financial market. Their exchange price is known as the Exchange rate. The exchange rate is affected and influenced by the supply and demand of currencies.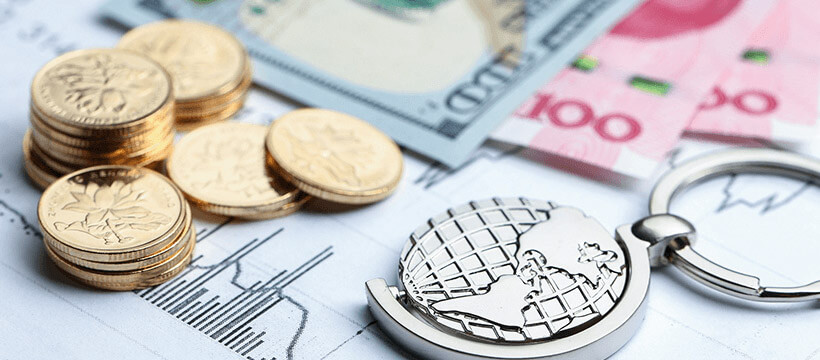 What are the most common currencies?
These two categories of currency flow in the forex market.
Major pairs
Minor Pairs
Most currencies are traded relative to the U.S. dollar (USD). The U.S. dollar (USD) is the currency with frequent transactions.
The next five frequently traded currencies are:
Euro (EUR)
Japanese Yen (JPY)
British Pound (GDP)
Swiss Franc (CHF)
Australian Dollar (AUD)
Trading in these six major currencies covers 90% of the trading volume in the global foreign exchange market.
The most dominating currency pair is the Euro/U.S. dollar (EUR/USD).
Easiest Currency Pair to Trade:
EUR/USD is the easiest and the most stable and secure currency pair to start with. It is the best option not only among fresher traders but also for expert traders.
This is one of the most frequently traded currency pairs due to global acceptance and high liquidity.
But this pair also shows with a high volatility level and is hard to predict accurately. All global central banks, brokers, and other financial institutions use the pair as the significant trading instrument making it even more difficult to predict.
What is the currency exchange rate?
The value of one currency is determined with reference to another currency.
The currency from which value is determined is termed as "Base Currency".
The second currency is called "Quotation currency."
What is Base Currency?
Traders buy the base currency (right side) and sell the quote currency (left side) while trading. The exchange rate gives the exact info to the buyer on how much the quote currency it will cost to buy a unit of the base currency. The order of currency pairs usually remains the same, which is a common practice in the industry.
For example
EUR/USD = 1.25
USD - Base Currency
JPY- Quote Currency
1 euro value is 1.25 dollars.
How to buy and sell currency?
For trading currency, two terms need to be understood well.
Bid Price - The buying price.
Outgoing Price - The selling price.
The absolute difference between Buying Price and Asking Price is called the Spread.
For illustration -
The Bid/Ask Price of EUR/USD is 1.2100/1.2300.
Spreads = Bid price - Ask Price = 1.2300-1.2100 = 0.02
The trader buys 1 Euro at $1.2100 and sells at $1.2300
The spreads in forex is the primary source of income for traders. The seller's selling price is higher than the buying price in other markets.
What is a Quotation?
A quotation is the Price of the currency.
There are two types:
Direct Quotation: Price per dollar in other currencies.
Indirect Quotation: Price per unit of other currencies in U.S. dollars.
The quote is the price at which the currency pair is traded. It is different from the "reference quotation". The reference quotation is information offered by the market maker for reference only.
What Currency Pairs Should Beginners Trade?
There are two ways to begin your trade:
Focus on one trade at a time and develop a familiarity to cultivate time to raise profits.
Use a set of currency pairs ranging from 10-15 or even a couple dozen.
You do not have to struggle over ten currency pairs.
Here is the list you pair you can trade
| | | |
| --- | --- | --- |
| Currency Pair | Countries | Currency Name |
| EUR/USD | Eurozone / United States | Euro / US dollar |
| USD/JPY | United States / Japan | US dollar / Japanese yen |
| GBP/USD | United Kingdom / United States | British pound / US dollar |
| AUD/USD | Australia / United States | Australia dollar / US dollar |
| NZD/USD | New Zealand / United States | New Zealand dollar / US dollar |
| GBP/JPY | United Kingdom / Japan | British pound / Japanese yen |
| AUD/JPY | Australia / Japan | Australia dollar / Japanese yen |
| NZD/JPY | New Zealand / Japan | New Zealand dollar / Japanese yen |
Fundamental Analysis for Forex Beginners
Fundamental analysis is simple, especially if you only trade a one or two currency pairs each day. The domain is to research the macroeconomic data of the countries you are trading currencies.
Interest rates and inflation creates an impact on currency rates. The central banks can impact currency prices by altering interest rates. They do this to safeguard international trading and their economic health.
Analyze GDP (Gross Domestic Products) data and unemployment rates to measure a country's economic health.
Follow an economic calendar so you can track the date with respect to financial data for the currencies you want to trade.
Fundamental analysis is easy if you focus on trading a minor currency pair on daily basis.
Selecting The Right Platform to Trade Forex
There are so many platforms available to trade Forex for beginners but understanding the right platform for Forex trading is essential.
Always trade with an international regulated broker with a license for providing a trading platform for your country.
By maintaining the size of your trading, you can focus more on familiarity and developing a trading style. However, it would assist if you also had a top forex service provider which offers a fast execution process and user-friendly interface. You can switch to CapitalXtend as it is ideal for beginners and experts.